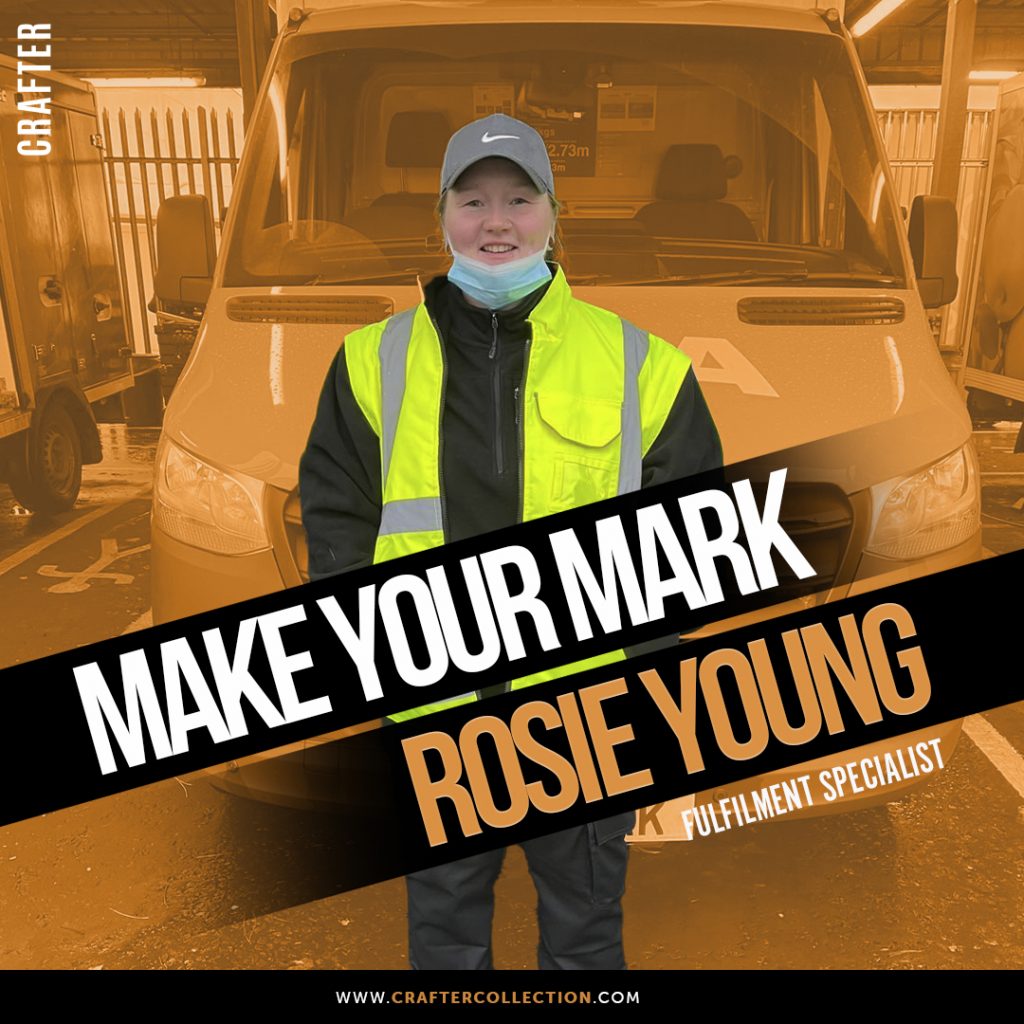 We believe that everyone has the ability to make their mark on the communities and industries they contribute to.  At crafter, we want to showcase those who dedicate their time and emotion to make an impact in their chosen sector. Our first guest Rosie Young can be seen above wearing our Workwear trouser in length – short.
Age
25
Occupation
Fulfilment specialist
How long have you worked in your chosen trade?
8 years
What was the inspiration for going into your chosen career?
Started off as I just needed money, now it's because it's something I'm good at and I enjoy working in warehousing.
What parts of the job do you enjoy?
Staying on my toes, keeping busy, fast paced working, can be physically demanding, pretty much everything.
What are the challenges that you face during your day to day work? 
Clothing! I usually have to wear joggers or shorts to work because women's workwear for trades just aren't comfortable or aren't stretchy enough for the ever-changing female bodies.
If you could make any changes to your industry, what would you like to see?
More women doing these jobs!
We all love to read books, watch tv and listen to music. Give us one read, one watch and one listen 🙂
The subtle art of not giving a f*ck, killing Eve, anything by Fleetwood Mac