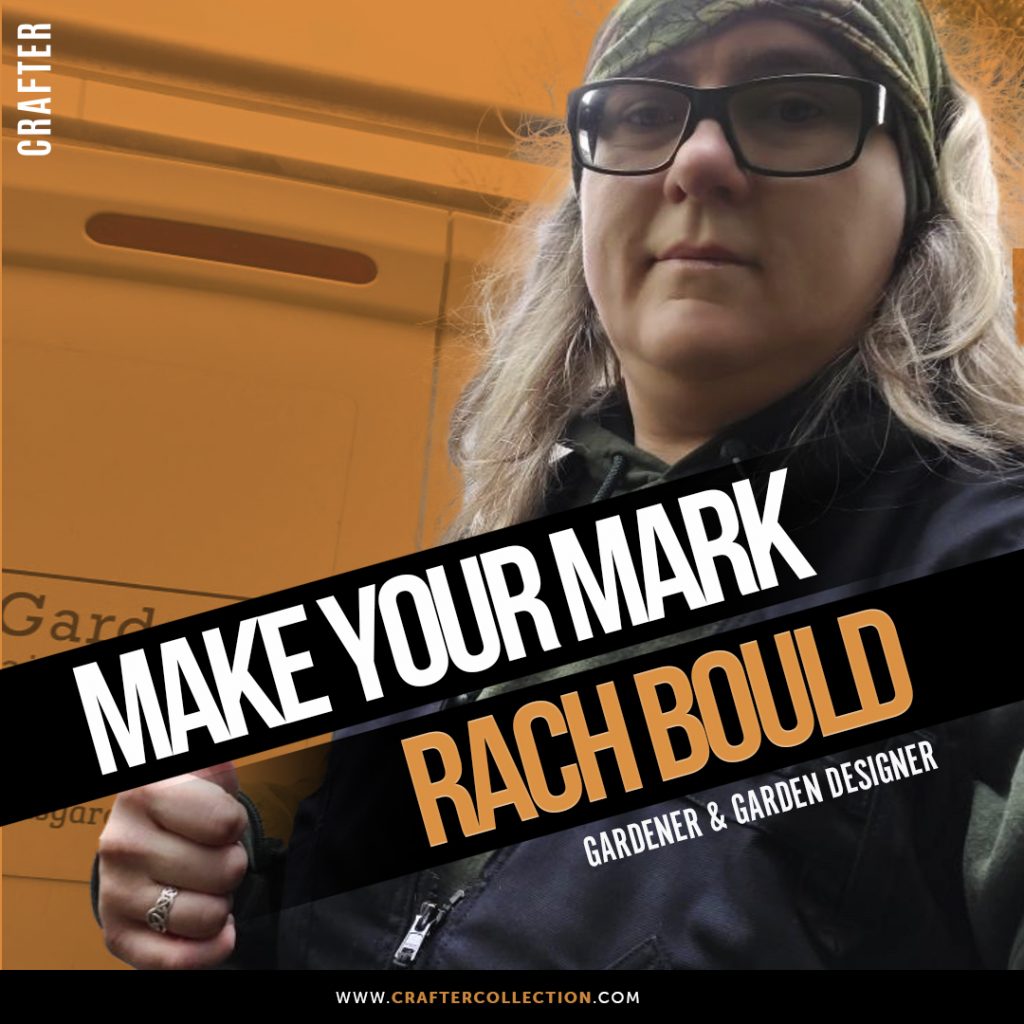 We believe that everyone has the ability to make their mark on the communities and industries they contribute to. At Crafter, we want to showcase those who dedicate their time and emotion to make an impact in their chosen sector. Our second guest Rach Bold can be seen above wearing our Women's Multi Pocket gilet.
Check out Rachels Instagram https://www.instagram.com/rachelsgardenswansea/ and Facebook www.facebook.com/RachelsGardenSwansea
Age
44
Occupation
Gardener & Garden Designer
How long have you worked in your chosen trade?
15 years
Give us an overview of your role and what it entails?
I'm a sole trader so I do everything myself. I deal with new and current clients. I typically have around 25 garden care clients and 5 or 6 design clients each year. I have regular review meetings to check in with those on my regular fortnightly schedule. I collaborate with new clients to ensure we're all happy with my work to date and to discuss any additions to each project. I do all the admin related to the business including client meetings, invoicing, sourcing plants and other materials, dealing with orders, business networking, updating my website and social media. I have a wonderful accountant who takes all the tax stuff off my hands!! I have a wide-ranging practical knowledge and skill base so I can handle virtually any type of garden job. I do weeding, pruning, light hedge work and also hedge laying, mowing and other lawn work, planting, dividing and propagating. I work fortnightly, monthly, every quarter or annually. I support garden owners in growing their own fruit, herbs and vegetables. I have been designing gardens for 6 years have built them in a huge variety of locations around South Wales and further afield. I volunteer with local schools and other groups, sharing my skills and knowledge. I complete between 10 and 15 hours CPD every year to continually improve my abilities and experience.
What was the inspiration for going into your chosen career?
I've always loved gardening ever since I was a young child. I have great memories of watching my dad in his garden and greenhouse and helping out wherever possible. I learned alongside him and when I was a little older I watched all the gardening TV I could, so I've also learned from the likes of Alan Titchmarsh, Geoff Hamilton, Joe Swift, Sarah Raven and other well-known presenters. I needed to have a job with flexibility around my young family … fast forward 15 years and now they are grown I have more time to expand my business hours and reach.
What parts of the job do you enjoy?
Weeding, pruning, edging lawns and paths. Meeting new clients and discovering their garden trials and joys
What are the challenges that you face during your day to day work?
I mostly wear clothes designed for men as I have a big frame for a lady! So I'm delighted to wear Crafter clothing that actually fits my figure!! Also my boots are steelies and they're a size 8 or 9 depending on the manufacturer. Ladies' socks don't fit me and are often pink or white. I'm not a pink lady – I am so pleased Crafter clothing is basically black.
If you could make any changes to your industry, what would you like to see?
I'd love there to be more collaboration between small garden landscaping businesses like mine. I am a plantswoman. I have less experience with hard landscaping and installation of either water features or electric lighting. Suitable trades are often simply unwilling to share their skills.
We all love to read books, watch tv and listen to music. Give us one read, one watch and one listen 🙂
At the moment I'm reading The Bold and Beautiful Garden by Sarah Raven. I love watching new shows like Bump on BBC3. I listen to pretty much any music but my go-to bands are Muse and Imagine Dragons.